Months and months have gone by since I actually discovered this top secret method and as I began to share it more and more with my inner circle, my top tier students and extremely hard working and successful team mates they would always tell me to keep this method close and don't share it.
For a while I was with them, thinking that I should keep this secret close to my heart and really just use it for my own benefit. But eventually I said 'screw it' and here we are today. I'll tell you why I'm releasing these secrets in just a little bit.
But first…
Let me introduce myself, (how rude of me not to do this sooner).
My name is Anji Long, like most people I got started online to earn some extra money from home, and eventually I wanted to quit my job. Success wasn't as easy as those hyped up sales videos made it seem. So I struggled online for a while, slowly getting no where, making no sales, dragging my feet and wondering why did I get into this.
Which sucked...
I seen so many people out here making thousands of dollars online, and I'm struggling to make my first sale. Embarrassing to say the least. I dove into a few courses and bumped heads with a few online ninjas and…
I learned the 3 BIG secrets to building a business from home,
that's not only successful, but stress free as well
Secret #1 was…
The key to a successful online business is a
steady flow

of
highly targeted leads.

This was a huge eye opener to me, not knowing much about business in general, let alone why I needed leads. When it comes to business, the more leads you have the more chances you have of someone buying automatically as well as giving you more people to work with within your sales funnel. The main problem with many people's businesses, when I'm looking their businesses over in a one on one coaching session (at $497 an hour) is this exact problem, not enough leads coming in to work with.
Secret #2 was…
You must have/ be selling something
As stupid and as dumb as this sounds, you'll be surprised at how many people aren't actually selling something! They are just doing stuff… its sad. My first few months online, not knowing anything, I didn't even know I was suppose to be selling something, thats not even mentioning how to sell it. Buying into companies, asking people to join, getting frustrated when I get turned down! I didn't know how to sell, what to sell, or even that I was suppose to be selling.
You gotta be selling something, if you're not, secret #1 is useless to you! And trust me on that.
But the biggest secret that I learned was secret #3, secret #3 took me from my business running me, to me running my business.
Before I reveal what secret #3 actually is, here's what it did for me and my business
I went from generating no leads to generating upwards of 413+ leads in a single week
I went from working my business part time while working as a full time makeup artist, to being a full time work from home woman.
I went from running my business 30 hours a week with little or no results to working less than 5 hours a week.
I went from struggling to making sales to making sales by the poolside automatically effortlessly
I went from HATING my business to actually loving it, waking up excited to get started and making money everyday.
Secret #3 is…
If you are spending more than an hour a week marketing with
little or no results, you are doing something wrong.
I use to spend hours a week marketing my business, advertising, placing ads and talking to people. But doing so would get me little or no results and it sucked… I used to endlessly talk to people everyday on Facebook 1 on 1, spending hours upon hours trying to make sales, placing ads everywhere on the internet, writing articles and spending hours on useless SEO and honestly it sucked. With all of that work, I would still get little or no sales.
And that's when I decided to do something different, I decided to follow and pursue secret #3 that I had learned about.
At first it seemed impossible to do, simply because I was working hours upon hours to make sales, how was I suppose to only spend an hour or less a week and to get results?
After days and weeks of research I discovered leverage which taught me how to leverage my time using software that would do all the hard work for me, while I did normal everyday 'stuff'
But there was one big problem with using software, many people won't learn how to really MASTER a piece of software or figure out the right methods or techniques to get the most out of it. They basically waste their money, time and effort by not putting enough focus on learning the software to actually get the results they were promised.
At first, I didn't know how to do anything of the sort but slowly I learned the proper ways to use these pieces of software and...
Almost overnight my inbox was pouring in with new leads,
subscribers and sales all from Youtube.
The feeling was amazing, people wanting to talk to me about my business, leads coming in and making sales on autopilot. I wasn't picking up the phone, messaging people one by one, placing dozens of ads or writing articles.
At first it took around an hour to do, but slowly I mastered the method I'm about to teach you and I was completing this method in less than 5 minutes a day. And I was getting more results than people paying hundreds of dollars on worthless pay per click advertising and hundreds for one time mailings of solo ads, (which if you don't have the inside source for solo ads then you are wasting your time and money anyways)
As the leads poured in, so did the sales. I skyrocketed ranks in my company, topping leaderboards, winning prizes and much more.
It became clear to me that what I had, what I was doing was obviously working. I quickly became known in my particular company and even in the industry. I became a celebrity and people knew who I was when I haven't even met them before. It was literally life changing. I'll never have to work a job again, never have money worries again, I can go on vacations anytime I want and I can buy nearly anything I want without even checking the price tags of anything.
But here is the greatest part
Once I began teaching this to my inner circle students, they were getting similar results. Changing their businesses almost overnight as well.
And now, I want to teach you what I've been doing.
I've packaged up everything I do and turned into an online classroom. But this isn't any ordinary classroom like you're use to. You'll be almost like a spy where you get to look over my shoulder and literally see exactly what I'm doing and how I'm doing it. I walk you through my method every step of the way and explain what I'm doing and why I'm doing it.
Within an hour, you will literally have everything that you need to go out and start generating leads from youtube.
What you are about to learn has helped my business explode and take me to the next level.
With that being said, the online classroom you are about to get access to I call
YT Explosion Code
Here's just a small list of what you will find inside:
Why almost everyone is wrong about Youtube and video marketing
10 closely guarded but guaranteed topics for your videos that will magnetize eyeballs to your videos and keep your viewers their from start to finish
The exact softwares that I use to turn my marketing hours from 30 hours a week to just under an hour
How I easily get 10 people a day messaging me about my business from simple 2 minute videos and how you can too within the next 7 days.
How I've gotten over 30,000 video views in just one month on one of my videos
The simple way to get 1,023 subscribers on your Youtube channel in the next 30 days. Using this method, I've gotten over 3,000 subscribers on just one of my many Youtube channels.
What to do if your videos are constantly getting flagged and how to avoid it for now on
The #1 secret to using videos to rake in autopilot leads and sales
7 steps to turning your marketing into a 5 minute a day method
Why focusing on producing many videos that are 'alright' is a lot better than having 1 really great video. Although this is backwards from what most people teach there is a much better way to get results with videos and video marketing
My top secret branding method that has made me a celebrity in my direct sales company and also in my industry, this method is so easy that a 10 year old could do it.
Why you don't need the best camera for your videos and the 3 other factors that are much more important to making great videos
And much more…
Best of all, you will receive all of this and more when you grab your ticket to YT Explosion Code.
Before I reveal what else you are going to get, check out some of the results and testimonials from some of my students:
"$264.94 in one day!"
Ben Martin
"Yt Explosion code has helped me in one short week get more views and subscribers to my channel."
- Martina Perry

"It's saving me countless hours…"
AnaFraser
"Today: Almost 200 subscribers and almost 10,400 video views"
Adriana Pezzuto
"Countless amounts of friend request, inbox messages and leads solely using the techniques…"
-Linsay Moore
"445 Leads in one day!"
-Sasha Ordanian
"In just 4 days my views are rapidly climbing"
Sandy Root
The crazy thing is, I could seriously fill up the rest of this page with even more students getting results like these. They are going out and implementing the
techniques taught and within days, even hours sometimes, they are seeing results from their efforts.
By now you are probably wondering how all of this works. It's simple, once you get into YT Explosion Code you will instantly have access to the classroom.
You will land in the back office where you will be greeted with the 6 video lessons that reveal the exact strategy and technique my students and I have been using to get massive results with youtube.
You will want to watch these videos in order, start to finish, following along as we go. If you follow me every step of the way, by the end of the course you will have everything you need to start generating massive leads from Youtube.
Plus if you join my YT Explosion Code class today I will throw in an added bonus that you can't find anywhere for any price.
I call it,
From Poor To Pro Videos- How to easily look like you have a $2,000 video studio for for free. ($67 value)
This added bonus video is an exclusive way to make your videos, no matter how crappy they are, look like you paid a professional to shoot them. I walk you through free and cheap techniques to make it look like you have $1,000s of dollars worth of equipment and software for your videos even though you may just be shooting your videos on your smartphone.
By now, you are probably wondering exactly how much this is going to cost you to get access to the exact methods that have changed so many people's businesses so far. And I bet you are anxious to get started yourself so you can start getting massive results from video marketing as well. Here's the cold hard truth, if we did one on one coaching right now for me to walk you through these exact methods and you took the time to do them as I taught them it would cost you at LEAST 1 hour of my time. Currently I charge $497 a hour for one on one coaching.
These methods are also responsible for producing $1,000s upon $1,000s for not only me, but my students as well, so I know I could easily charge that and get it.
But, I'm not asking you to pay anywhere near that much…
If I hear from you today… you can get instant access to my YT Explosion Code classroom as well as the added exclusive bonus for just $77
Why is the price so low?
Well it's actually really simple, I want you as a long term customer and I want you to become a successful student. It took me hundreds and thousands of dollars and hundreds of hours to figure out these exact methods I'm handing you on a silver platter and I know how it feels to just want something that WORKS.
When I was first figuring out all of this, I didn't have TONS of money to spend on courses and books. I was sick and tired of buying into the hype that led nowhere and buying outdated methods that left me more pissed off than I was broke.
So I wanted to make something that works for you, that is at a reasonable price, that you can go out and start seeing results with this week.
You are probably thinking that there is a catch, and you're right…
With this product there is an extremely strict NO REFUND policy. We've done this for a reason. I don't have time to deal with someone that buys YT Explosion Code, goes through the course, steals my methods and then ask for a refund. I also don't have time for students that aren't 100% serious about their results online or that want to put these methods that you are about to learn to the test. I don't want to spend my time sending out refunds, but rather I would like to help my students see even more results. And for that reason, there is a NO REFUND policy.
To get instant access to the YT Explosion Code classroom simply click the big ADD TO CART button below. We use a secure server that processes through JVzoo and paypal so we won't even have access your credit card information.
Click the link below to pick up YT Explosion Code for just $77 today.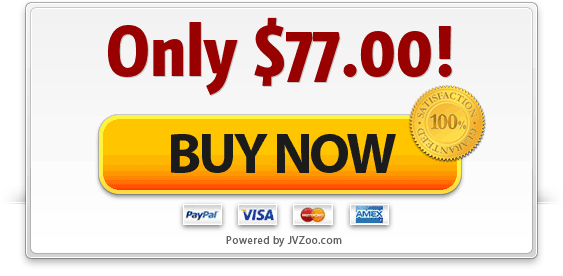 If you are 100% serious about building your business and getting more results with less effort then YT Explosion Code is for you. And I can't guarantee it will always have the low price of $77, so I recommend you pick it up now before I raise the price to what I think it should be.
Sincerely,

P.S. You will get instant access to the YT Explosion Code classroom video trainings right after purchasing,
even if its 2 A.M. so if you're an night owl like me, you can devour this information any time of the day and start applying the YT Explosion Code method right after.
P.P.S. I almost forgot to mention this, with your purchase you get access to our
V.I.P. YT Explosion Facebook group. This is where you get to interact with REAL students and see exactly what everyone else is doing. We have hundreds of students in there so far and everyone loves helping each other out. If you feel like this method is confusing or you get stuck, post in the group and either one of the students or I will help you out!
P.P.P.S. Here's a list of frequently asked questions that I've answered to hopefully help you make a decision on picking up YT Explosion Code today.
Do I need an expensive camera to do the methods taught in this course?
Actually you do not, you don't need a camera at all if you don't want to show your face, there are softwares that I talk about in the YT Explosion Classroom that allow you to just record your screen and do videos that way. You can also shoot videos on your smartphone, most smartphones shoot in high definition nowadays anyways.
PLUS, with my bonus lesson that's included with your purchase,I'll show you how to turn poor looking videos into pro looking videos within 10 minutes.
I'm at work throughout the day, are there certain times the methods work compared to when they don't?
Actually that's the great part about what I teach in this class, there isn't a certain time you must do these things. It's a daily routine, but you can literally do it while you are fixing a cup of coffee in the morning right before you run out the door to work, or right before you go to bed. It can work ANYTIME you do it.
Is there additional purchases to make this method work?
Yes, the software that I use and teach about is an additional purchase, but I show you how to get it for the lowest prices possible, plus make your money back and then some sharing it with others.
How long does this method really take?
For some of our students it has taking them a few hours, some just an hour and some just a few minutes. Once you really master the method and it becomes natural you can speed through it within a few minutes. My average is around 5 minutes
How long till I start seeing results?
Unfortunately, I can't guarantee any results, but I can tell you that many of our students see results within a few days after putting this method to the test. Some even see results the SAME day. The key is consistency and really mastering the YT Explosion Code method and dominating with videos and automation.
What type of results can I expect?
Like I said before, I can't guarantee any results but here's what other students are getting:
Massive amounts of REAL subscribers to their Youtube Channel
Messages and connections all through Youtube
Tons of video views that they weren't normally getting
Leads on autopilot
Sales on autopilot
Sign ups on autopilot into their MLM or network marketing business
Do you have a support link or group?
Yes, if you need to contact support for any reason please contact our support at
ytexplosionhelp@gmail.com